Product Detail

Information

Product Detail

Kitchenaid Safe Ceramic Blade Mandolin Slicer

Model &Type: MA01 Ceramic peeler

Blade Material:Zirconium Oxide

Handle Material: ABS+TPR

Blade Colour:White

Handle Colour:yellow Red,Black,Purple,blue green or as customer request

Packing:Customized

Supply capacity :1500000 pcs/month

Delivery Time:25-35 days after confirm your order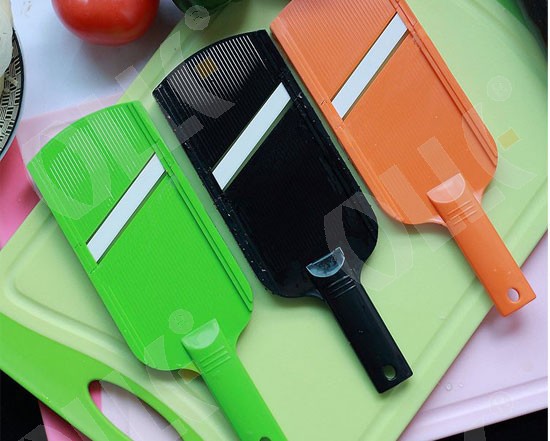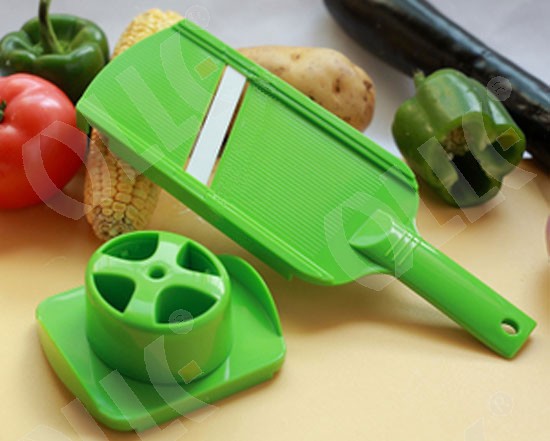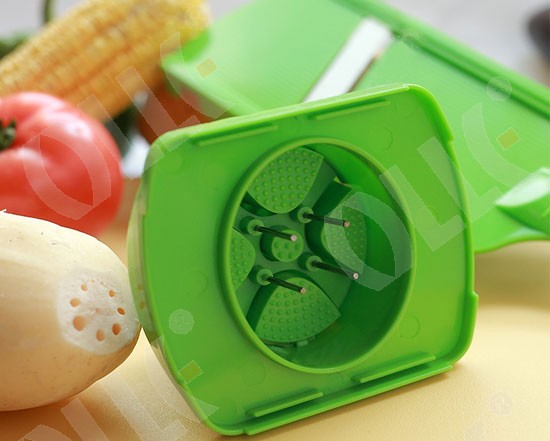 Characteristic and advantage:
Blade make from Zirconium Oxide ,high-tech products
Hardness is HRC 90,only secondly to the diamond, supper sharp and longer life than the traditional steel peeler
Stain and rust proof ,non-adhesion,very easy to clean
No chemical reaction with the food ,no metallic taste and smell
Anti-corrasion, never rust ,keep the food original color and flavour ,environment friendly
Lightweight and nonmagnetic,make you more comfortable even in long time use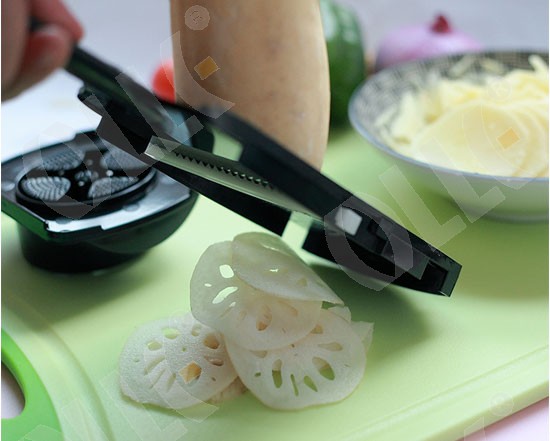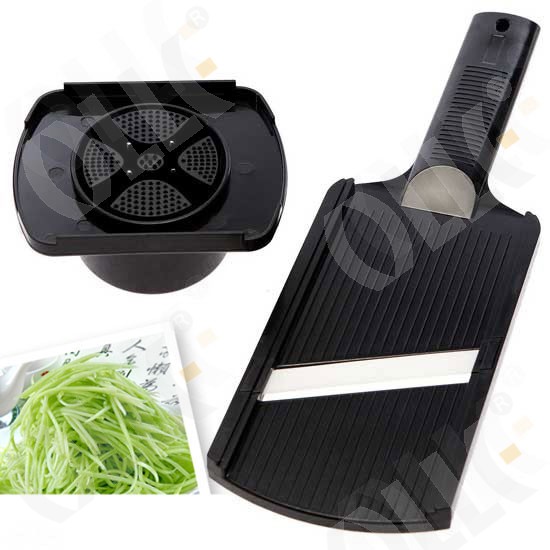 1.Material: OLLE ceramic knife is the only one who uses the 4# Zirconia in China. The
particles fineness is 30% higher than the 2# Zirconia.
Ceramic Chef Knife Ceramic Chef Knife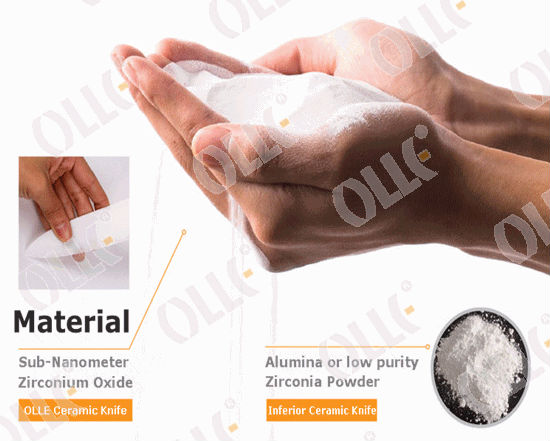 2.Blade: OLLE ceramic knife blades are as white as jade in perfect light transmittance,
without any stain, chromatic aberration, shadow and hidden cracks.(Without any stain,
chromatic aberration, shadow and hidden cracks, OLLE ceramic knives' blades are as
white as jade.)
3.Handle: Instead of using glue and thermal bonding to make handle, we OLLE ceramic
knives use injection molding which is more sanitary, healthier and dishwasher safe.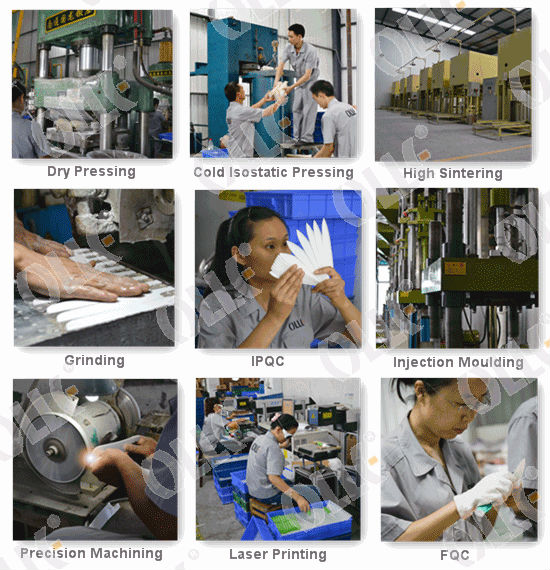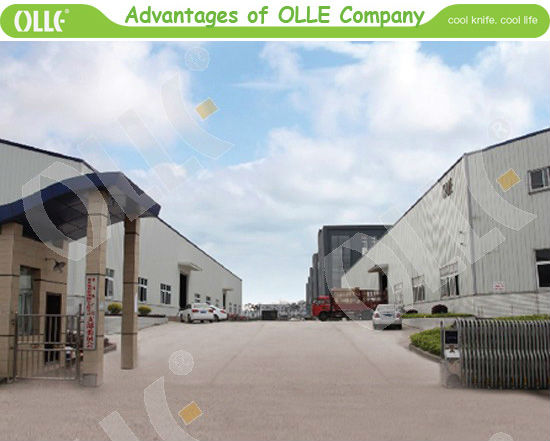 OLLE has a modernized plant that expands over 30,000 square meters with an annual
capacity of 20 million pieces of ceramic knives.It is the largest and most professional kit
-chen ceramic knife manufactural in China and the first choice of OEM and ODM factories.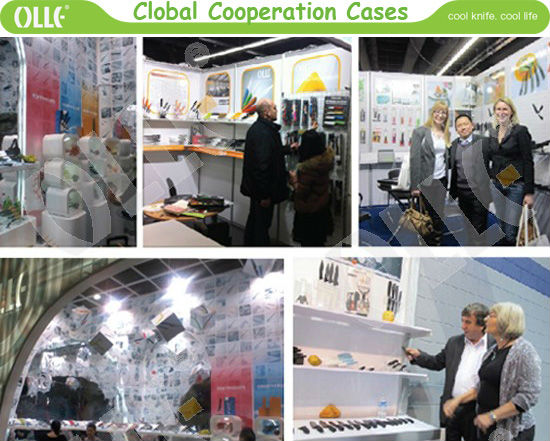 Chongqing OLLE Fine Ceramic Co., Ltd is a company which has strong financial strength
and channels , also has the ability of R&D and resource integration in the field of house
hold products. Our clients includes the world's leading retail groups,such as WALMART,
ALDI ,LIDL,MGB,AUCHAN etc. Our company has long-term cooperation relationships and
purchase agreements with them.
Usage and care advice:
It is advise to use for sparing of fruits ,vegetables ,,do not use for cutting hard ,frozen or broned food.
Avoid cutting on marble ,stone, glass surface
wash by hand with water and liquid dish soap ,do not wash it on the dishwasher
For discolorations not removed by normal washing ,wash the blade only with a middle bleach solution
Please put it on the knife set or plastic scabbard after you finished using the knife,keep it away from the children
For its special material and character,pleases do not try to sharpen it by yourself
Packaging:Paper Card+PVC Blister(The pattern of paper card will be printed according to your design)