Wooden Partition
---
Negotiable Min Order Quantity Unit
Required Quantity
Place of Origin
Payment Terms

Negotiable
Production method

Negotiable
Shipping / Lead Time

Negotiable / Negotiable
Keyword
Category
Ryussieun Co., Ltd.
Country / Year Established

South Korea

/
Business type

Others
Verified Certificate

11
| | | | |
| --- | --- | --- | --- |
| Product name | Wooden Partition | Certification | - |
| Category | Office Partitions | Ingredients | - |
| Keyword | - | Unit Size | - |
| Brand name | - | Unit Weigh | - |
| origin | | Stock | - |
| Supply type | - | HS code | - |
Product Information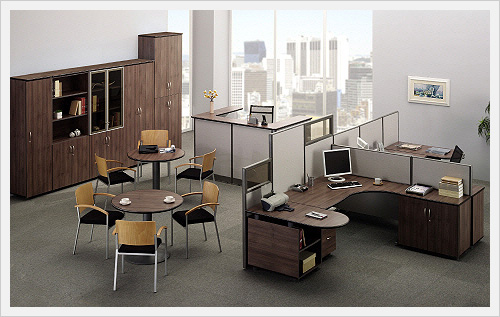 Belt Tile For Opening Easily

The closing and opening is smooth to help to easily arrange additional wires even if the wire arrangement of the partition is finished.
After it is open, it functions to assist the wire management cap, so, it makes arranging wires easy.

Hanging Shelf System

The hanging shelf functions as convenient storage and a book shelf, which gives more space on desks, so, it is extremely useful.

Convenience of Using an OA Device

Electricity wires, data wires and phone wires are connected depending on the function, so, fun from the work station is added and the work achievement increases.

Screen Partition

It is a practical and convenient partition because it is attached to the front and side of the desk and generates creative output because it creates a positive work atmosphere with various sizes and colors.
Fixing Metal Clip for Durable Screen Partition
The attached metal of the screen partition comes in two types and creates comfortable office spaces with clear finishing.
B2B Trade
| | | | |
| --- | --- | --- | --- |
| Price (FOB) | Negotiable | transportation | - |
| MOQ | Negotiable | Leadtime | Negotiable |
| Payment Options | Negotiable | Shipping time | Negotiable |
President

Dongseop Yoo
Address

695-1 Dohwa-dong,, Nam-gu, Incheon, Korea
Product Category

Office Partitions
No. of Total Employees

1-50
Company introduction

Ryussieun Co., Ltd. started off manufacturing office furniture parts in 1988, and later became a manufacturer, supplier and exporter of office partitions, desks and chairs. Ryussieun has been fundamentally committed to strict quality management since the company's inception, ensuring that its products and services are of consistently high-quality. Stage inspections throughout the production process (press, welding, assembly and powder coating) ensure that quality standards are maintained every step of the way. We operate to strict quality and environmental standards including ISO 9001 and ISO 14001, and our products have a beneficial impact on the environment as they are mostly produced from recycled materials.

Our growth over the years is due in part to a solid, loyal customer base that includes government offices, educational institutions, public organizations and office furniture stores. We create and maintain long lasting relationships by delivering premium-quality products and support services through continuous investment in research & development and the latest equipments and implementation of strict quality control standards.

Our factory that has production capacity of up to 10,000 each product per month is equipped with the latest equipments, including a pressing machine for producing partition frames, a bending machine and roll-forming machine. There is also an automatic powder coating booth in our factory that allows us to deliver improved coating quality with less human errors, and a manual powder coating facility to paint our products in small quantities according to our customers' specification and colors.

Our staffs at Ryussieun are dedicated to maintaining a culture that promotes excellence and continual improvement. We strive to offer the highest levels of product quality and technical support from initial enquiry through to project completion at all times. When quality matters, you can rely on Ryussieun to deliver.
Main Product
Related Products
Other buyers also search