MONEE CAP
---
Negotiable Min Order Quantity Unit
Required Quantity
Place of Origin

South Korea
Brand name

monee
Payment Terms

Negotiable
Production method

Negotiable
Shipping / Lead Time

Negotiable / Negotiable
Keyword
Monee
Membership
Country / Year Established

South Korea

/

2013
Business type

Manufacturer
Verified Certificate

9
Product name
MONEE CAP
Certification
-
Category
Baby Food
Baby Supplies & Products
Baby Safety & Care
Other Baby Supplies & Products
Ingredients
-
Keyword
bottle cap , plastic bottle , drinking cup , non-spill
Unit Size
-
Brand name
monee
Unit Weigh
-
origin
South Korea
Stock
-
Supply type
-
HS code
-
Product Information
More friendly, more safety
Moneecap
Explanation
Moneecap is a spill-resistant and easy-drinking cap that is mounted directly on the beverage bottle. It prevents the beverage from spilling even if it falls over.
It not only prevents children from pouring out suddenly when they drink, but also helps children drink comfortably.
Product Color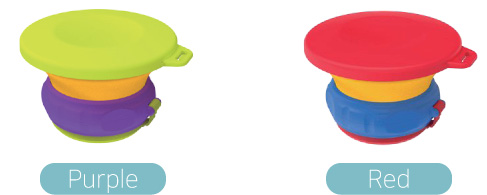 What's included

Accessory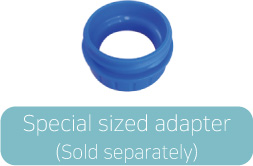 Moneecap think of the Environment!
The use of plastic straws is short, but 500 years before they are completely disintegrated by nature. For the environment, Monee has created a semi-permanent straw that can be carried anywhere.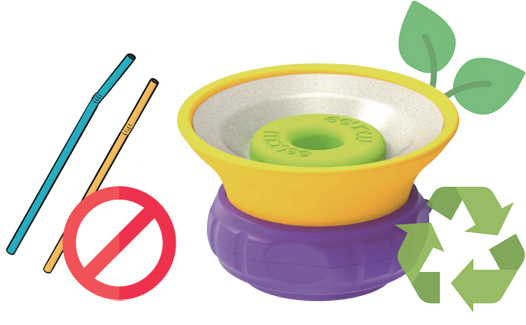 How to use
01. It helps you to drink hygienically without spilling drinks.
| | | |
| --- | --- | --- |
| | | |
| 1. The drink does not spill even if the child reverses the beverage bottle or accidentally knocks over the beverage bottle. | 2. Even if you tilt the beverage bottle, the drink does not spill suddenly, so you can drink easily without shedding. | 3. The drink that came in the mouth did not flow back to the bottle, so you can drink hygienically. |
02. Moneecap is useful for both children and adults.
| | | |
| --- | --- | --- |
| | | |
| 1. Easy to use even during exercise. | 2. Can be used comfortably lying down. | 3. You can drink in a shaking car without spilling drinks. |
03. Easy to carry, easy to clean
| | |
| --- | --- |
| | |
| 1. Moneecap is a convenient spill-resistant cap which is installed directly on the beverage bottle without carrying the straw cup troublesomely. | 2. It is easy to disassemble and easy to wash even without washing brush. |
04. Moneecap is safe to use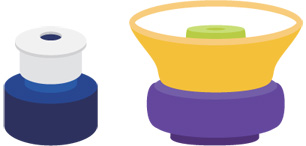 For the case of the Pull-Push-Cap on the top of children's drinks, accidents frequently occur, when playing with the cap, sometimes the valve is separated from the cap, creating the risk of swallowing by the child. Sometimes the skin of the child's mouth gets caught between the valve and cap, due to air pressure.
On the other hand, Moneecap prevents such accidents and is safe because it is the way of drinking though soft silicone pad.
Product Info Attached File
B2B Trade
| | | | |
| --- | --- | --- | --- |
| Price (FOB) | Negotiable | transportation | - |
| MOQ | Negotiable | Leadtime | Negotiable |
| Payment Options | Negotiable | Shipping time | Negotiable |
Country / Year Established

South Korea

/

2013
Membership
Business type

Manufacturer
9
President

Joonhyuk Choi
Address

Universiad-ro 11-gil,14, Suseong-gu, Daegu, Korea
Product Category

Baby Food,Baby Supplies & Products,Other Baby Supplies & Products,Other Machinery Parts
Year Established

2013
No. of Total Employees

1-50
Company introduction

Monee is an eco-friendly baby&kids products brand made by Dad for three daughters to solve the inconvenience of common infant products with ideas based on the experience of child care.

We use only environmental and child-safe materials that are Bio-Plastic, Platinum silicone, Premium ceramic. Also our all products meets all applicable EU&USA rules and directives.

Additionally, we won the INPEX 2014 (Invention & New Product Exposition in Pittsburgh) what is one of the world's biggest invention and new product exhibition in the U.S., along with the ones in Germany and Switzerland. Futhermore we won the Korea Prime Minister's Award and selected as the Best Start-up Company in Korea in 2015.
Main Markets

Canada

China

Hong Kong(China)

Indonesia

Malaysia

Singapore

Thailand

Taiwan

U.S.A
Main Product