Therapeutic Vaginal Douche Apparatus (APRO-110)
---
Negotiable Min Order Quantity Unit
Required Quantity
Place of Origin
Payment Terms

Negotiable
Production method

Negotiable
Shipping / Lead Time

Negotiable / Negotiable
Keyword
Category
APRO KOREA Inc
Membership
Country / Year Established

South Korea

/
Business type

Manufacturer
| | | | |
| --- | --- | --- | --- |
| Product name | Therapeutic Vaginal Douche Apparatus (APRO-110) | Certification | - |
| Category | Medical Devices | Ingredients | - |
| Keyword | - | Unit Size | - |
| Brand name | - | Unit Weigh | - |
| origin | | Stock | - |
| Supply type | - | HS code | - |
Product Information
APRO-110(Therapeutic Vaginal Douche Apparatus)
Apro-110 Maximizes space use of consultation room, cleans vagina or uterine cervix, maintains optimum heat of speculum fragrant, preserves PH and spraying solution of a drug for treatment, and comforts and doctor.
Irrigation and suction function will be worked the same time.
2 Spray guns for rinsing/Cleaning vagina and spraying solution.
Warmer function to keep optimum temperature of speculum.
Vaccum suction installed.
Usable as a dressing car

Application
Easy to remove vaginal discharge
I can easily remove plug and completely remove infectious discharge at once. Healing process is very fast.

Clearly examine the cervix area
I can simply remove mucus plug from cervix area and then easily examine the area.

I can spray Bacteriostatic agent all over evenly and prevent the side effect from over-appluing on a certain area.
Over-appluing may cause Bacterial vaginosis, After the treatment, there is no leaking from vaginal wall.

I could not examine the vaginal clearly when blood comes out.
Howover. i can have a precise examing by sucking & irrigating at the same time and do the healing process rapidly.

Compact and easy to operate the machine.

It does not make any difference of treatmen by the assistance.

Easy for after-service and maintenance.

Simply control the temperature of water and solution.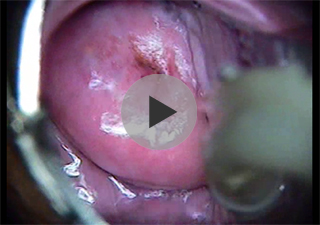 Technical Specification
Air Pump - 2Kgf/cm2
Suction - 680mmHg
Irrigation Power - 950cc/min
Spray Device - Automatic, 2 Device
Speculum Warmer - Automatic, 4device, 100W
Irrigation Warmer - Automatic, 1device, 200W
Suction Bottle - 2,500cc
Classification : Protective class1, Type 8
Dimension - 460(W) x 320(D) x 810(H)mm
Weight - Approx.35Kg
B2B Trade
| | | | |
| --- | --- | --- | --- |
| Price (FOB) | Negotiable | transportation | - |
| MOQ | Negotiable | Leadtime | Negotiable |
| Payment Options | Negotiable | Shipping time | Negotiable |
President

Sungyun Cho
Address

3F, 342 Dangjeong-dong, Gunpo-si, Gyeonggi-do, Korea
Product Category

Medical Devices,IPL+RF Beauty Equipment,Other Surgical Equipment
No. of Total Employees

1-50
Company introduction

Our challenge will be continued, even now and further, aiming at a researcjh and development to innovate the next new generation medical device with safety, convenience, effectiveness.

2004.OCT. Aprokorea Established

2005.APR. Developed Therapeutic Vaginal Douche Apparatus approved by KFDA.

2006.MAY. Patents on new devices for Medical Vaginal Cleaning and Heating treament Device

2008.JUL. Compant Name Change:Aprokorea Inc.
2008.SEP. Acquired permission for manufacturer of Medical Tools
2008.NOV. KGMP Manufacturing and Quality Managing suitable certificate obtained.

2009.APR. Developed Electrodes for Surgical Unit Approved by KFDA.

2010.JUL. Developed Surgical Unit approved by KFDA.
2010.OCT. Acquired the certificates of CE0120, ISO 9001 and ISO 13485

2011.MAY. Developed Surgical Unit(Model Name : NS-200)
2011.JUN. Developed Amniotic Fluid Gathering KIT(Passed IRB of SNUH)
2011.OCT. Developed Electric Warmer(Model Name : AK-35)

2012.APR. Patent on High Frequency Ablation Electrode
2012.APR. Developed RF Surgical Unit(Model Name : AK-V4000)
2012.DEC. Authenticated a Promising Small and Medium-sized Enterprise by Gyeonggi Provincial Government.




APRO KOREA Inc. is a leading manufacturer of high-tech products used in the treatment of benign & malignant tumor ablation ,PMG and general surgery.

APRO KOREA Inc. has consistently developed and advanced on the application of Radio Frequency Ablation system based on RF frictional heat principle and vaginal cleaning system in Obstetrics /Gynecology over the years. The RFA system is able to apply from general open surgery which needs incision and coagulation for hemostasis to minimally invasive tumor Ablation which treats nodule, tumor at the part of liver, lung, kidney, thyroid, breast and uterine cervix.

In addition to our development efforts, as focusing on developing user-friendly and high tech equipment, we have been supplying our products to the domestic market as well as gradually broadened overseas market.
Factory Information

APROKOREA
Main Product
Related Products
Other buyers also search