Block Partition
---
Negotiable Min Order Quantity Unit
Required Quantity
Place of Origin

South Korea
Payment Terms

Negotiable
Production method

Negotiable
Shipping / Lead Time

Negotiable / Negotiable
Keyword
Category
Ryussieun Co., Ltd.
Country / Year Established

South Korea

/
Business type

Others
Verified Certificate

11
| | | | |
| --- | --- | --- | --- |
| Product name | Block Partition | Certification | - |
| Category | Office Partitions | Ingredients | - |
| Keyword | partition | Unit Size | - |
| Brand name | - | Unit Weigh | - |
| origin | South Korea | Stock | - |
| Supply type | - | HS code | - |
Product Information
Block Partition
It is very crucial to choose the right partition to divide fresh and effective work space and make a creative office environment. The partition series is practical and reasonable because they are good for moving OA devices easily and shortening the workers' effective moving distance.
Partition of RYUSSI EUN
The partition is made with various lengths and widths to variously construct office space and there are various product groups for you to choose depending on work type. Also, we made a wire path inside of the panel to make the wires interrupt one another and make sure the wires are safe and effective, which makes the wires inside of the panel arranged vertically and horizontally. The large amount of wires can be installed and arranged well.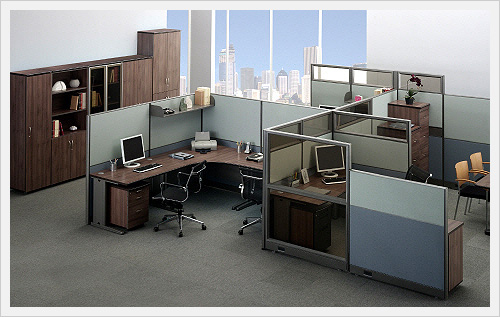 Belt Tile For Opening Easily


The closing and opening is smooth to help to easily arrange additional wires even if the wire arrangement of the partition is finished.
After it is open, it functions to assist the wire management cap, so, it makes arranging wires easy.

Opening And Closing Device of Belt


The device was developed by us. When it is open, it is easy to manage the wires because it is displayed at 90 degrees.

Optional Belt Tile


We own a multi lan belt tile which has multi taps attached to arrange wires inside separately from normal belt tiles for users' convenience.

Finishing Detail


After arranging wires in the partition, to arrange wires outwards, if you use the belt panel handles in the low part of belt tile, even the thicker wires are able to pass and arranging wires can bedone very well.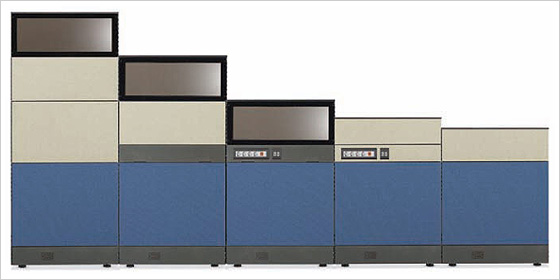 Partition Frame & Wire Management
Good wire arrangement is the most important to make the office environment pleasant and comfortable. The block partition frame is manufactured to arrange and manage wires safely and easily, and considers the users' convenience after it is installed.
Easy Fixed Clamp (Clamp)
Clamps are used to connect frames to frames or frames to posts,

so, it is possible to fix perfectly and to finish clearly.

Also, it makes moving, dismantling and disassembling easy.

Bolt for Fixing Frames
We use clamps to fix frames together, but, bolts

and screws can be built durably and

conveniently foe the sockets to fix them safely.

We use wire guides to arrange complex wires

and keep wires from drooping,

which increases the efficiency of safe and good wire arrangement.

Cover Clip
We apply durable metal clips to make the lower

finishing cover attach and detach easily.

It is the base cover of the outstanding wire arrangement system
The finishing cover of the lower part of the office furniture helps

to finish managing wires and protects panels from getting damaged.

Level & Height Control Bolts
It controls the height and level of the lowest part of block partitions

and protects it from slipping because of special materials.
Hanging Shelf System
The vertical side of panels is used, so, the storing shelves don't occupy extra space and the effective use of the space is possible.
Various Document Shelf Function
Its function is to keep and organize office materials because hangers connect frames to frames. It is manufactured in
different lengths and widths to be made according to usage.
Metal Desk Clip - Large
This is the main metal clip to connect the upper plate to partition and fix them.

It is applied to wide upper plates and functions to support the center.

Metal Desk Clip - Medium
It is normally applied to narrow upper plates.

It is extremely safe because it is attached to partition frames.

Metal Desk Clip - Small
It is a finishing fixation metal of the hanging upper plate

and protects the finishing part of the partition and the upper part from separating.

Metal Information Desk Clip
It is symmetrically attached to both sides of the partitions

and protects the information desk from tilting.
B2B Trade
| | | | |
| --- | --- | --- | --- |
| Price (FOB) | Negotiable | transportation | - |
| MOQ | Negotiable | Leadtime | Negotiable |
| Payment Options | Negotiable | Shipping time | Negotiable |
President

Dongseop Yoo
Address

695-1 Dohwa-dong,, Nam-gu, Incheon, Korea
Product Category

Office Partitions
No. of Total Employees

1-50
Company introduction

Ryussieun Co., Ltd. started off manufacturing office furniture parts in 1988, and later became a manufacturer, supplier and exporter of office partitions, desks and chairs. Ryussieun has been fundamentally committed to strict quality management since the company's inception, ensuring that its products and services are of consistently high-quality. Stage inspections throughout the production process (press, welding, assembly and powder coating) ensure that quality standards are maintained every step of the way. We operate to strict quality and environmental standards including ISO 9001 and ISO 14001, and our products have a beneficial impact on the environment as they are mostly produced from recycled materials.

Our growth over the years is due in part to a solid, loyal customer base that includes government offices, educational institutions, public organizations and office furniture stores. We create and maintain long lasting relationships by delivering premium-quality products and support services through continuous investment in research & development and the latest equipments and implementation of strict quality control standards.

Our factory that has production capacity of up to 10,000 each product per month is equipped with the latest equipments, including a pressing machine for producing partition frames, a bending machine and roll-forming machine. There is also an automatic powder coating booth in our factory that allows us to deliver improved coating quality with less human errors, and a manual powder coating facility to paint our products in small quantities according to our customers' specification and colors.

Our staffs at Ryussieun are dedicated to maintaining a culture that promotes excellence and continual improvement. We strive to offer the highest levels of product quality and technical support from initial enquiry through to project completion at all times. When quality matters, you can rely on Ryussieun to deliver.
Main Product
Related Products
Other buyers also search